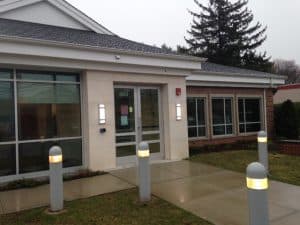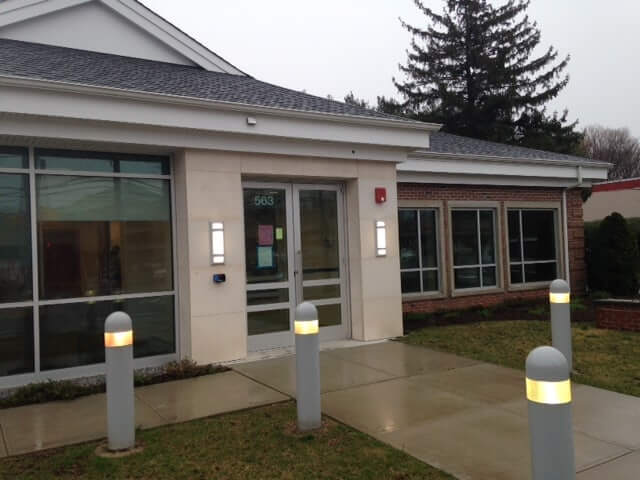 RFG Electrical Contracting specializes in all aspects of electrical and lighting installation and repairs, including parking lot lights. Our highly trained technicians can install and service lighting for both municipal and commercial parking lots, as well as open lots and parking garages. Whether you need to install new lighting features in your parking lot or your existing lights require maintenance, with the parking lot light service offered by RFG Electrical Contracting, you can have confidence knowing that all of your needs will be met.
Improve Safety and Security with Expert Parking Lot Light Service from RFG Electrical Contracting
Lighting plays an integral role in the safety and security of parking lots and parking garages. It properly illuminates the entire space, including walkways, curbs, stairways, and of course, the vehicles that are parked in the lot or garage. If the parking lot is attached to a business, lighting can also draw attention to the building after the sun goes down.
With a properly designed and expertly installed lighting solution in your parking lot or parking garage, you'll not only protect patrons, but you'll also protect yourself. As the owner and operator of a parking lot, you're liable for any accidents that occur within the space. The right lighting can help to minimize the risk of danger to those who use the facility, which reduces liability for you.
New Parking Lot Light Installation
Are you building a new parking lot or parking garage and need new lighting installed? Does the lighting in your existing parking space need to be upgraded? Contact RFG Electrical Contracting for all of your new parking lot lighting installation and improvement needs.
Our experienced electricians will assist you with planning and designing a lighting solution for your parking lot or parking garage. We use the highest quality equipment and state-of-the-art tools and techniques to provide parking lot lighting installations that will far exceed your needs. We adhere to all local codes and will ensure that the installation of your parking lot lights will meet all zoning and safety standards.
We'll create a layout and design that will provide the ideal amount of light for your parking lot to ensure the safety of those who use the facility. We offer numerous options and will help you select the right parking lot light solutions for your space.
Parking Lot Light Service and Repair
Age and exposure to the elements can wreak havoc on existing parking lot lights. To avoid major damage and potential injuries, it's important to be proactive and have your outdoor lights serviced on a routine basis. RFG Electrical Contracting offers parking lot light service for Long Island commercial and municipal properties. Our expert technicians will assess the stability of poles, inspect the quality of electrical connections, and make sure that the bulbs are functioning properly. If we spot any problems, we'll make the necessary repairs in a timely manner so you can avoid serious issues. From replacing burnt-out bulbs and rewiring lines to reinforcing poles and replacing ballasts, our electricians will make sure that your parking lot lights are safe, secure, and working properly. We also offer emergency services. From flickering bulbs to fallen poles, you can count our electrical contractors to be there when you need us. We're on-call 24/7 and can have a team of professionals at your location to make the necessary repairs at any time of the day or night.  
If you're looking to save energy and reduce costs, the electricians at RFG Electrical Contracting can help with that, too. We'll perform a full energy audit and retrofit your existing parking lot lights with an eco-friendly LED lighting system.
Handling Long Island's Parking Lot Lighting Needs
Since 1998, RGF Electrical Contracting has been improving the safety and comfort of Long Islanders with high-quality, affordable, and reliable electrical and lighting services. We have the knowledge, experience, and tools that are needed to ensure your parking lot lights are perfectly laid out, expertly installed, and properly functioning.
For more than 20 years, RFG Electrical Contracting has been proudly providing incomparable electrical and lighting services for Long Islanders. From new lighting designs and installations to routine service and emergency repairs, you can count on us for all of your parking lot lighting needs, whatever they may be.
To learn more about our parking lot light service and to schedule a free estimate, please call us at 631-750-1500. We look forward to assisting you and improving the safety of your parking area.