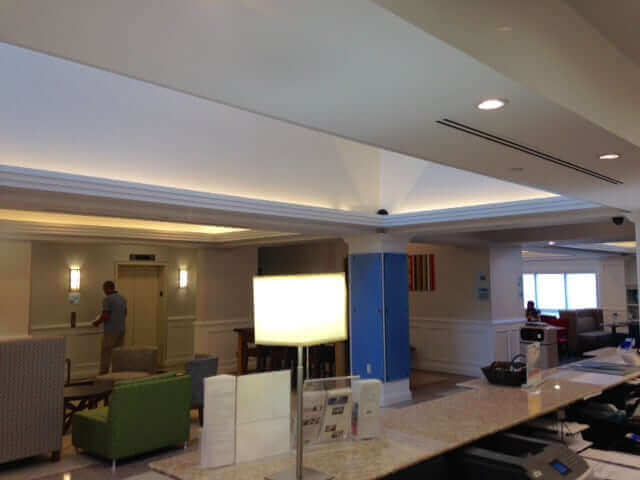 Effective outdoor lighting is important in any business location. Proper lighting ensures the safety of your customers, your employees and it can also highlight your brand. In addition, a well-lit facility can discourage trespassing and break-ins.  Ensure safety and the success of your business with the most effective lighting. With the many energy saving options that are available today – upgrading your outdoor lighting may also save you money.
Many commercial buildings that were built only ten to twenty years ago still feature old and outdated, energy-absorbent lighting that ends up costing business owners thousands of dollars in wasted energy.  The U.S. Department of Energy explains that "More than 75 percent of buildings are over twenty years old collectively waste more than $50 billion dollars annually by holding on to antiquated lighting systems."
New lighting is a positive investment in your business and one that will provide the highest return on investment among major upgrades. With updated energy-saving bulbs, fixtures and controls, this combination could pay for itself within three to five years, and save your business up to 25 percent annually on lighting energy.  In addition, upgraded outdoor lighting systems offer:
Increased lighting quality
Improved lighting performance and productivity
Fewer bulbs to replace
Increased energy savings
Better business and brand visibility
Reduced need for maintenance
Increased safety and peace of mind
It is a wise choice to upgrade the outdoor lighting at your business and there are many different options that you can choose from.  A professional electrician can make the best recommendations for your business which may include:
LED Lighting
LED lighting uses much less energy than traditional lighting and lasts up to 25 percent longer than incandescent bulbs which often translates into thousands of hours for a business.
Commercial Fluorescent lighting
These overhead lighting options use up to one third less energy than incandescent lighting and can last up to ten times longer.
HID Lighting
High intensity discharge (HID) lights are extremely efficient and great for warehouse and commercial settings, producing large quantities of very bright light.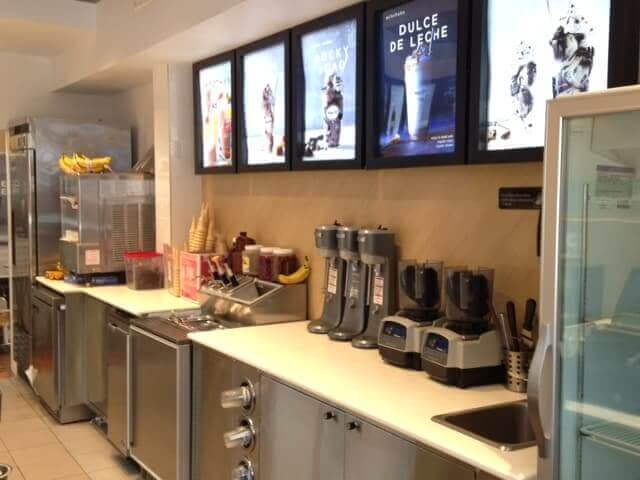 Halogen Lighting
Halogen lights are twice as efficient as incandescent lights and their bright white light is great for outdoor applications such as security and stadium lighting.
Sensors
Sensor lighting can offer convenience, energy savings, and safety. Occupancy and daylight sensors will respond to signals such as light, movement, and temperature.
Dimmers
Dimmers allow you to control light intensity and save energy.
Upgraded, energy-efficient lighting may also allow your business the opportunity to take advantage of rebates or incentives offered by your state or local region. Check the U.S. Department of Energy website to see what programs are available in your region.
If you are interested in upgrading the outdoor (or indoor) lighting in your commercial location, contact the experts RFG Electrical Contracting.  Their professional electricians have years of experience in the electrical industry and can expertly install new and updated lighting at your business or commercial location. RFG Electrical Contracting has been providing exceptional electrician services to the Long Island community for over twenty years. Call us to schedule an appointment and a free estimate today at 631-750-1550.