30 Apr

Outdoor Lighting Can Brighten Up Your Yard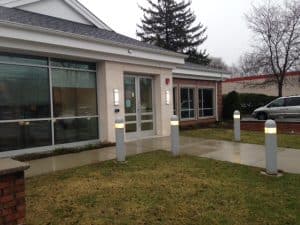 As the weather finally starts to warm up on Long Island, most homeowners will start to spend a lot more time outside and in their yards. On warm summer nights, it is such a pleasure to enjoy the evening in your own backyard.  To create ambience and an inviting space, make sure you have the best outdoor lighting to enhance patios and decks, accent landscaping and pools and help to create added outdoor time to enjoy your yard in the evenings. Outdoor lighting can also increase safety around your home. Following are some great options to enhance your yard or any outdoor space with lighting.
In Your Back Yard:
Use Accent Lighting to Highlight Certain Spaces
Accent lights like pendant lights, lamps, and lamp posts are great for keeping the most beautiful aspects of your landscape visible and striking in the evening hours.
Light Up Your Patio or Deck
Use outdoor lighting to brighten up your outdoor entertaining spaces. Whether you choose mounted lights, floodlights or hanging lights there are many different options to choose from to accent your setting and create the perfect ambience for outdoor entertaining.
Highlight Plants and Landscaping
Highlight landscaping and bring bushes and foliage to life at night with small, post-style lights. Reflect the lights reflect downward and they are an ideal choice for garden beds and pathways.
Light Up Your Pool
Install lighting in and around the patio or deck that surrounds your pool. You and your guests can swim and enjoy the water at any time in a well-lit pool and surrounding area.  Underwater lighting also creates an illuminating glow that also adds a level of safety.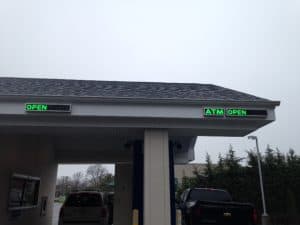 In Your Front Yard:
Don't forget about creating curb appeal for your home in the evening hours. In addition to brightening up the outside of your home, lighting installed in your front yard also offers enhanced security. Try adding motion detected lighting or timer activated flood lights as well.
Walkway Lighting
Light up the walkway to your home. Use lights to line the path or walkway to your home. These lights are often available in LED and solar varieties.  They create a safe walking path to your front door.
Driveway Lights
Driveway lights can be used with sensors to go on when you pull your car into the driveway. They also add brightness and a welcoming feel to anyone that may be arriving.
Whatever type of lighting you are interested in, quality outdoor lighting can brighten your outdoor spaces and add an enhanced level of security to any home.
If you are interested in adding new outdoor lighting or upgrading the current outdoor lighting features in your home, contact the experts RFG Electrical Contracting.  Their professional electricians have years of experience in the electrical industry and can expertly install new and updated lighting at any residential or commercial location. RFG Electrical Contracting has been providing exceptional electrician services to the Long Island community for over twenty years. Call us to schedule an appointment and a free estimate today at 631-750-1550.