Good lighting is essential to any type of business. Whether you run a retail store, a restaurant or a corporate office, lighting sets the mood, creates ambience, highlights your product and allows employees to carry out their day to day tasks. The bigger the business and location – the more lighting you will need.  Lighting is also an expense. Today however, there are ways to save on costs and energy when it comes to lighting.
LED lighting is a cost effective way to brighten up your business! LED (which stands for light emitting diode) lighting uses more advanced and efficient electricity to light any location. LEDs have grown in use and popularity in the commercial industry.  Following are five ways that switching to LED lighting at your business or commercial location can benefit your business:
LED Lighting is Energy Efficient
LED lighting uses much less energy than traditional lighting and it lasts much longer. According to The Department of Energy, "LED lighting is extremely energy efficient and uses 75 percent less energy than incandescent lighting." And although it may use less energy, it in no way affects the amount of light that is emitted from each bulb.  And by reducing carbon dioxide (CO2) emissions and efficiently converting electricity into light, LEDs are better for the environment and can cut energy consumption by over 70 percent
LED Lights Can Save Your Business Money
In addition to energy efficiency which reduces cost, LED lighting requires less costs in maintenance and replacement because LED bulbs last much longer than incandescent bulbs.  In addition, many states offer rebates programs and incentives to businesses that switch to LED lighting.
LED Lights Last Longer than Traditional Lighting
LED lights last up to 25 percent longer than incandescent bulbs which often translates into thousands of hours for a business.
LED Lighting Provides a Better Work Environment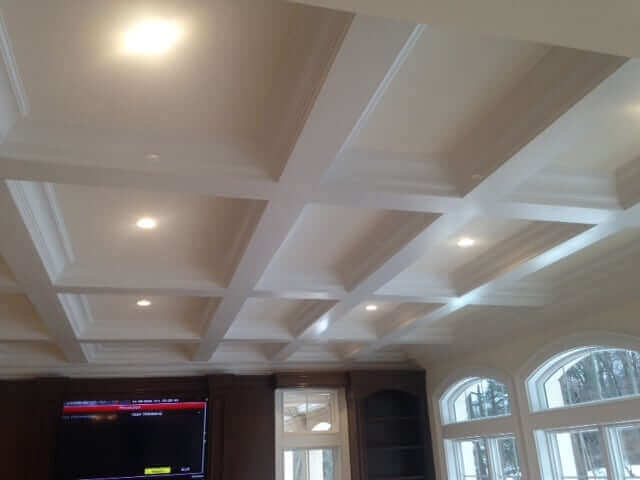 LED lighting is glare-free and often less tiring on your eyes.  Many business owners find that it improves and promotes workplace productivity which ultimately increases employee satisfaction. In addition, LED lights do not shatter like mercury filled fluorescent tubes, which improves safety in the workplace.
LED Lighting Can Enhance Your Business Setting
LEDs provide great color options, sharper focus, and enhanced ambient lighting which can improve the appearance of your business setting and give customers and employees a better overall experience.
LED lighting provides increased hours of lighting, decreased costs and environmental benefits.  Make the smart decision to upgrade the lighting in your business to LEDs.
If you are interested in upgrading the lighting at your business or commercial location, contact the experts at RFG Electrical Contracting.  They have years of experience in the electrical industry and can expertly install LED lighting at your business or residential location. RFG Electrical Contracting has been providing exceptional electrician services to the Long Island community for almost 20 years. Call us to schedule an appointment and a free estimate today at 631-750-1550.