28 Jun

Five Reasons to Hire a Professional Electrician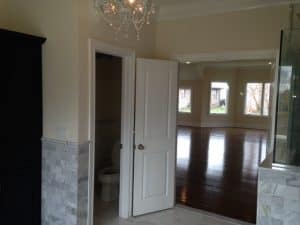 If you have some electrical problems or need some new wiring or electrical appliances installed in your home or business, the best decision that you can make is to hire a professional electrician.
Many homeowners may attempt to troubleshoot electrical problems, run wires or even install electrical appliances themselves; however, the end result is often not what they expected.   While many homeowners may be tempted to handle the electrical repairs on their own to save money, in many cases, their amateur attempts end up costing them even more money. In addition to risking costly damage, the situation can be dangerous and homeowners risk their own safety by tampering with their home electrical system.
An article on HomeAdvisor.com explains, "Leave electrical work to the professionals. Electrical systems are complex and potentially hazardous when not handled and installed correctly. Even for simple common electrical projects, a licensed pro is best. Not only is it safer, but contractors guarantee and insure their work. Hire a professional to keep your home's electrical systems functioning properly and safely."
If you are need of quality electrical work in your residential or commercial location, make the smart choice and hire a licensed and insured professional electrician.  Here are five reasons why you should make that decision:
Safety – This is the number one reason to hire an experienced professional. Working with electricity can be dangerous if not approached with knowledge, expertise and caution. Besides immediate safety, having an electrical problem repaired or addressed the right way by a professional can decrease the risk of fire, electrical shocks or other dangers that may occur in the future.
Education and Knowledge – Professional electricians are required to have a minimum of four years training and experience. They have completed many hours of education and on-the-job training before they even begin to work in the trade. They go through a rigorous process to be licensed and they should also be insured.
Troubleshooting Expertise – If you experiencing electrical issues, a professional electrician can quickly find the problem and solve it with minimal frustration.
They Will Get the Job Done Right – A certified, professional electrician has experience that allows them to deliver high quality work. When you hire a quality, licensed electrician, you will be assured that the job will completed safely and correctly.
It Will Actually Save You Money – While you will be initially spending money on the services of an electrician, a job that is performed accurately and efficiently will save you money in the long run. If the job is done right the first time – you won't have to pay any more on future repairs. In addition, preventative electrical maintenance services completed by an experienced electrician can save you money by preventing problems in the future.
The professional electricians at RFG Electrical Contracting have years of experience in the electrical industry and can repair, inspect and update any electrical wiring or electrical issue in your home or business location. RFG Electrical Contracting has been providing exceptional electrician services to the Long Island community for over twenty years. Call us to schedule an appointment for a free estimate today at 631-750-1550.