13 Jul

Keep Cool with a Ceiling Fan This Summer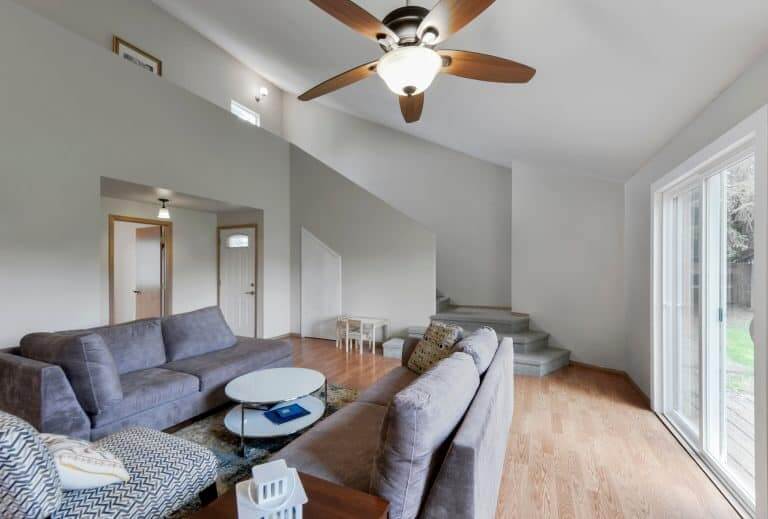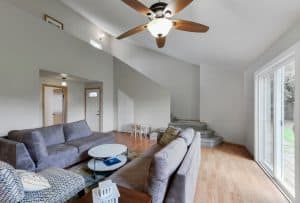 Ceiling fans can be a great way to cool a room on a warm summer evening, without running a costly and noisy air conditioner.  Using a ceiling fan can help to save on the high electricity costs that are often associated with the use of portable air conditioning units. While they are a very practical item, they can also add a decorative accent to any room.  Ceiling fans can be installed inside or on covered patios or porches outside the home.
Whether you are considering an indoor or outdoor ceiling fan, there are several factors to take into consideration including style, color, size, speed, quality and energy efficiency. Other features include remote controls, lighting fixtures, quiet motors and different speed settings.
The style of a ceiling fan is an individual choice, but many fans come in assorted shapes, sizes and décor. Some celling fans also have a light fixture in the center. Blades are available in many different materials including real and faux wood, brushed aluminum, brushed nickel, chrome, hard plastic and other options. From contemporary styles to traditional, there are numerous styles to choose from.
Size is also an option and the size of the fan you need depends on the size of the space that you want to cool. For example a 32 inch fan will cool a space of up to about eighty square feet and a 52 inch fan can cool an area up to 144 square feet or larger. The box and packaging of any fan should explain the square footage that the fan will reach.
Energy efficient fans can help to save you money over time. Ceiling fans that are considered energy efficient maximize air circulation to cut down electricity use resulting in reduced usage that will reflect on your utility bill. Look for an "Energy Star" sticker on your ceiling fan to ensure its energy efficient.
Since most ceiling fans are hard wired directly into the existing wires in your ceiling, when it comes to ceiling fan installation, you should hire a professional electrician to do the job for you. A professional electrician can install your ceiling fan safely and efficiently. They can ensure that your fan is properly installed and that it will run safely and effectively to cool your home.
If you are interested in having one or several ceiling fans installed in your home, contact the experts RFG Electrical Contracting.  Their professional electricians have years of experience in the electrical industry and can expertly install a ceiling fan at any residential or commercial location. RFG Electrical Contracting has been providing exceptional electrician services to the Long Island community for over twenty years. Call us to schedule an appointment and a free estimate today at 631-750-1550.