13 Nov

Facts About the PSEG Long Island – Commercial Energy Efficiency Rebate Program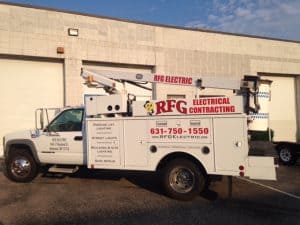 If you own a commercial business on Long Island, you can save money on your electrical bills and earn rebates through the PSEG Commercial Energy Efficiency Rebate Program. According to The U.S. Department of Energy, "PSEG Long Island offers a variety of incentives for its non-residential customers to increase the energy efficiency of facilities through the Commercial Efficiency Program. Major renovations of existing buildings and new construction projects are both eligible for this program, with new construction incentives being slightly reduced compared to existing building incentives." So with a few energy saving electrical upgrades to your existing building, you can start saving money.
There are several options to choose from under the Commercial Efficiency program.  Each option is designed to fit the needs of a particular customer.
The Prescriptive Approach offers rebates on a pre-qualified list of energy-efficient equipment including lighting, compressed air, kitchen equipment, variable frequency drives, and HVAC equipment.
The Custom Approach provides funding for more complex energy-saving measures, measures that may be unique to the building or business, which are not covered under the prescriptive approach.
This Energy Assessment program provides free services for businesses to assess their energy demands and analyze energy conservation measures. A representative from PSEG will visit your location to perform an energy assessment.  Based on the size of your facility the assessment will include a one to two hour walkthrough and the representative will provide recommendations for any efficiency upgrades and also provide calculations for rebates and paybacks.
PSEG also offers a commercial system relief program that offers participating commercial business financial incentives for committing to briefly reducing their electric use during peak periods when demand for energy is at its highest.  This program reduces energy use at critical times, such as on very hot summer days. This is a cost effective way to delay or avoid the installation of costly utility equipment and additional power plants, while also reducing fossil fuel emissions. This program runs every year from May 1st through September 30th and is available to all commercial customers who agree to reduce usage to a minimum of 50 kilowatts (kW) of load relief during a critical peak electric day. To enroll in the Commercial System Relief Program, fill out an application at PSEG Long Island.
If you want to upgrade any of your electrical equipment or appliances to more energy efficient levels, contact a professional electrician. RFG Electrical Contracting is a professional electrical contractor that has years of experience in the commercial industry.  Facts About the PSEG Long Island – Commercial Energy Efficiency Rebate Program  They have professional electricians on staff that can upgrade any appliances or electrical services at your business or residential location.  RFG Electrical Contracting has been providing exceptional electrician services to the Long Island community for almost 20 years. Call them to schedule an appointment today at 631-750-1550